EBS is a medical software application enabling the preoperative planning for trauma and orthopaedic surgical procedures based on real patient data. It supports surgeons in planning the surgical procedure, constructing or designing fixation plates, implants or guiding templates in an intuitive and user-friendly way.
FEATURES:
Automatic segmentation from DICOM format
Study of different surgical approaches
Planning of reduction
Optimal positioning of plates and screws
Design of individual plates or implants
Design of plastic surgical templates
Preoperative planning of internal organs like liver can also be done!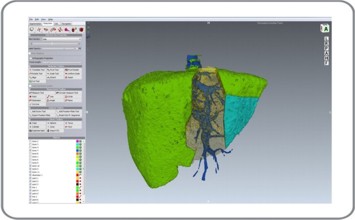 EBS FUNCTIONS & USER INTERFACE
SEGMENTATION
In the segmentation process the surgeons are able to select soft tissue or bone structures from which a 3D mesh model (the main model) is built based on the Hounsfield unit.
Surgeons can separate/section off different structures, such as bone fractions, vessels, tissue etc. from the main model by using different tools. The data is used for further processing.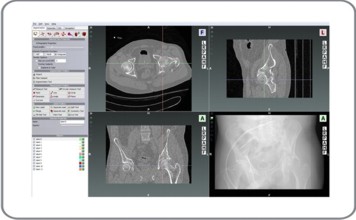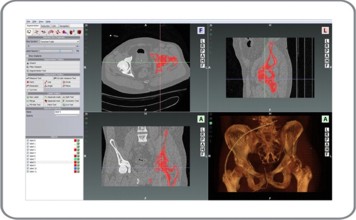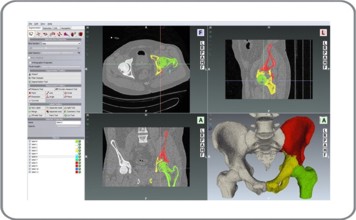 REDUCTION/RECONSTRUCTION
In the process of reduction/reconstruction different tools are available to adjust the bone or other tissue fragments to real situations during the surgery. Each fragment can be manipulated individually in order to simulate the optimal layout of the separate parts in the process of reduction.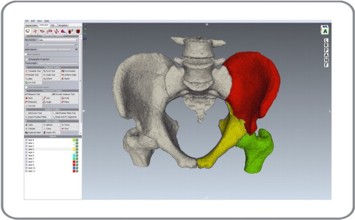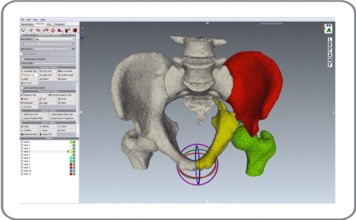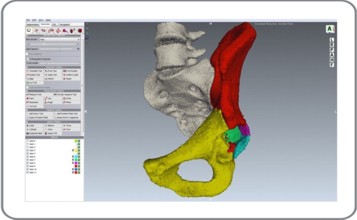 PLANNING
Planning enables the study of different surgical approaches and optimal positioning of fixation plates, implants and screws.
User-friendly tools are designed to support the user during the process of planning. No extra skills and computer knowledge is needed to be able to work with those tools.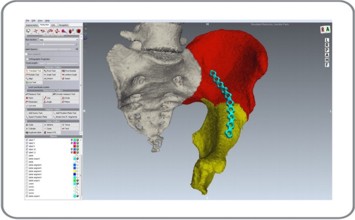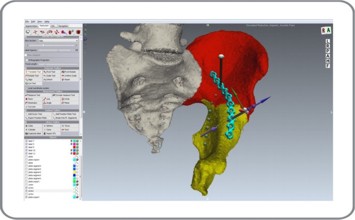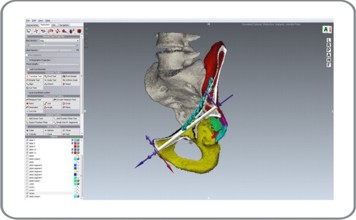 CONSTRUCTION AND DESIGN OF PERSONALIZED PLATES IMPLANTS AND GUIDING TEMPLATES
EBS enables the surgeon to construct and design personalized plates, implants and guiding templates based on the patient anatomy, which can be later exported for manufacture in different processing techniques. EBS also supports import/export of 3D mesh models in STL file format for the latest additive technology - 3D printing.
Guiding templates can be used in conjunction with existing surgical tools (saws, drills, etc.) for different surgical procedures, for example for osteotomy, total knee arthroplasty, pedicular screw placement, etc.